Blazes can be used in place of hell in expressions, but it is a little dated now. Here some examples:
Go to blazes!  (go to hell!)
Example: "I don't care what you think; you can go to blazes!"
What the blazes?, or "What in blazes?"  (what a hell? / What the hell?)
Besides,  a blaze is a bright flame or fire, or a very bright glow of light or color. Figuratively, a sudden outburst of passion or fury can also be called a blaze. As a verb, to blaze means 'to burn or shine brightly, like a flame' or 'to flare suddenly with emotion.'
In addition, a blaze is a mark made on a tree to indicate a path or boundary and the verb to blaze mans 'to mark with blazes' and also 'to lead the way.'
A blaze is also a white stripe down the front of an animal's face, especially a horse.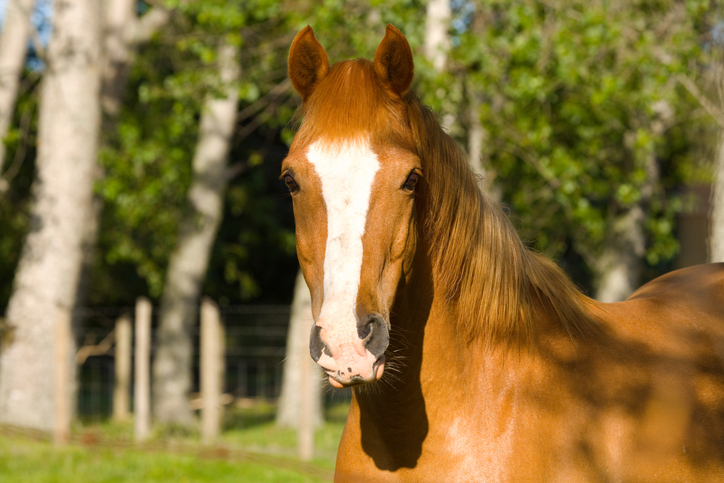 Example sentences
When the travelers entered the inn, they were met with the welcoming 

blaze

 of a fire in the hearth.
At this time of year, the garden is a 

blaze

 of different colors.
In a 

blaze

 of anger, Joe told his colleagues exactly what he thought of them.
The sun 

blazed

 in the blue sky.
«What makes you think you're better than anyone else,» Jane 

blazed

 at Paul.

Blazes

 on the trees show the path to follow.
The organizers 

blazed

 the trail for the hikers to walk.
Clara's research has 

blazed

 the way for climate change solutions.
Thanks to WordReference for the information.